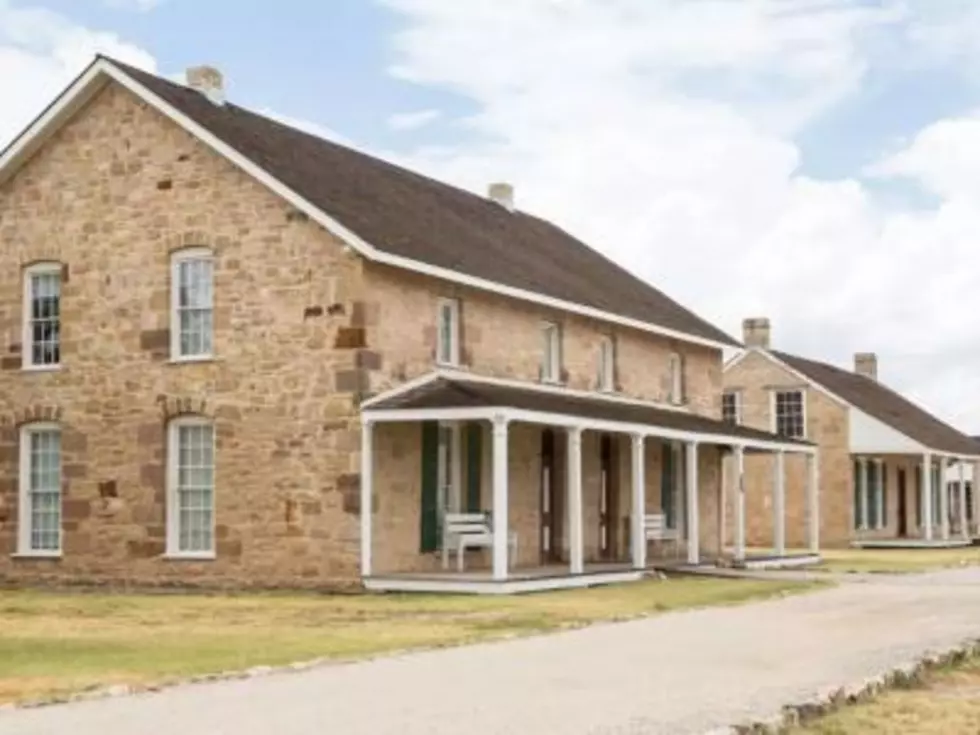 Christmas At Fort Concho Is On For 2021
Fort Concho - press pic-Thinkstock
So many of us were disappointed last year when Christmas at Fort Concho had to be cancelled because of COVID-19. The good news is it will be back in 2021!!
Last year was the first time Christmas at Fort Concho was cancelled in the event's history. Get ready for this year's Christmas celebration at the Fort December 3rd through the fifth.
After announcing that Christmas at Fort Concho would take place this year, Bob Bluthardt, site manager for Fort Concho went on to say "If the governor does not issue any special restrictions or forbids public gatherings, and if the city still seems to be supportive of our efforts, and doesn't issue anything, then we're going full-speed ahead".
That's great news for everyone who enjoys celebrating the Christmas Holiday Spirit of this event which attracts thousands of people every year.
Blouthardt said..."The event, which usually brings between 13,000 and 15,000 people to the fort, takes about six months of planning, which officials have started. It also generates $50,000-$60,000 in fundraising".
This is a family event that offers something for everyone who comes out including: lots of shopping, food trucks, on stage entertainment including music and dancing, historical reenactments including cannon fire, old west gun fights and so much more!
This year because we are still dealing with the pandemic, there will be a few changes. One of those being the always popular Lions Club Pancake Breakfast with Santa. The pancake breakfast with Santa will still happen but seating will be limited, the pancakes will be served in to-go containers, and a drive-thru is also being considered.
Officials certainly want and are planning to have Santa's House with Mr. and Mrs. Claus, but are still working on a way to do it and maintain COVID-19 safety.
Something that is certainly a positive when it comes to safety is that so many of the attractions take place outside of the buildings.
The Fort is taking every precaution they can to create an environment that is as safe as possible for all of their guest throughout the event.
Passes for Christmas at Fort Concho and the Lions Club pancake breakfast will go on sale in early November. We will update you when they are available for purchase.
If you're interested in being a volunteer, sponsor or merchant for the event, call Carol Cummings at 325-657-4441 or click on fortconcho.com.
The 25 Best Suburbs in Texas to Raise a Family
These are the 25 best suburbs to raise a family in Texas ranked by
Niche.com
.
LOOK: Things from the year you were born that don't exist anymore
The iconic (and at times silly) toys, technologies, and electronics have been usurped since their grand entrance, either by advances in technology or breakthroughs in common sense.
See how many things on this list
trigger childhood memories—and which ones were here and gone so fast you missed them entirely.
More From ESPN 960 San Angelo