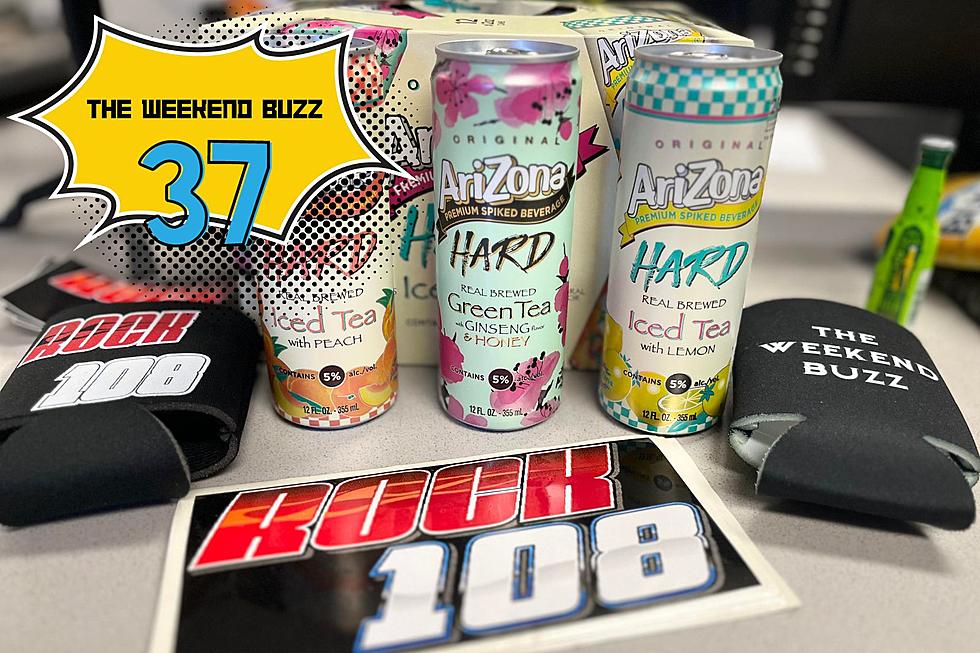 The Weekend Buzz – An Old Favorite With A New Twist With Arizona Hard Iced Tea
Photo: Chaz/Canva
The Weekend Buzz is back again for another round of shameless taste-testing. This time around we'll break out an old favorite with a new twist, Arizona Hard Iced Tea.
If you're not familiar with the show, basically it's just an excuse for us to hang out with our friends, sample some adult beverages, give you our thoughts on them, and let you know what's buzzin' in Abilene. Tune in on the radio or our free app.
Last week was a hop-fest as we dove into Sierra Nevada Brewing Company. We tried their flagship Pale Ale which had a strong citrus and pine smell to it while carrying a bold malt flavor. Next up was the Torpedo which was about as hoppy of a beer as I've ever had. We finished off with Juicy Little Thing which had intense mango and grapefruit flavors while staying super smooth.
This week, we'll sample an old favorite with a new twist with Arizona Hard Ice Teas. We'll taste their Peach Tea, Green Tea with honey, and their Lemon Tea. These bad boys are packed with the original tea we've all come to love, but with alcohol.
We'll also be hanging out with local comedian Johnny Johnson. We'll talk about the new baseball team in 2024, his time as an announcer for the old Prairie Dogs baseball team, and tell you what else is buzzin' in Abilene.
Don't forget you can always listen on the free Rock 108 app if you're on the go. Also, take a look at some of the brews, spirits, seltzers, and more in the Booze Vault below.
The Weekend Buzz is a pre-recorded show that airs every Friday from 3-7 on Rock 108 brought to you by our buddies over at Ben E. Keith Beverages, who along with Townsquare Media remind you to enjoy responsibly.
The Weekend Buzz - Booze Vault
Gallery Credit: Chaz