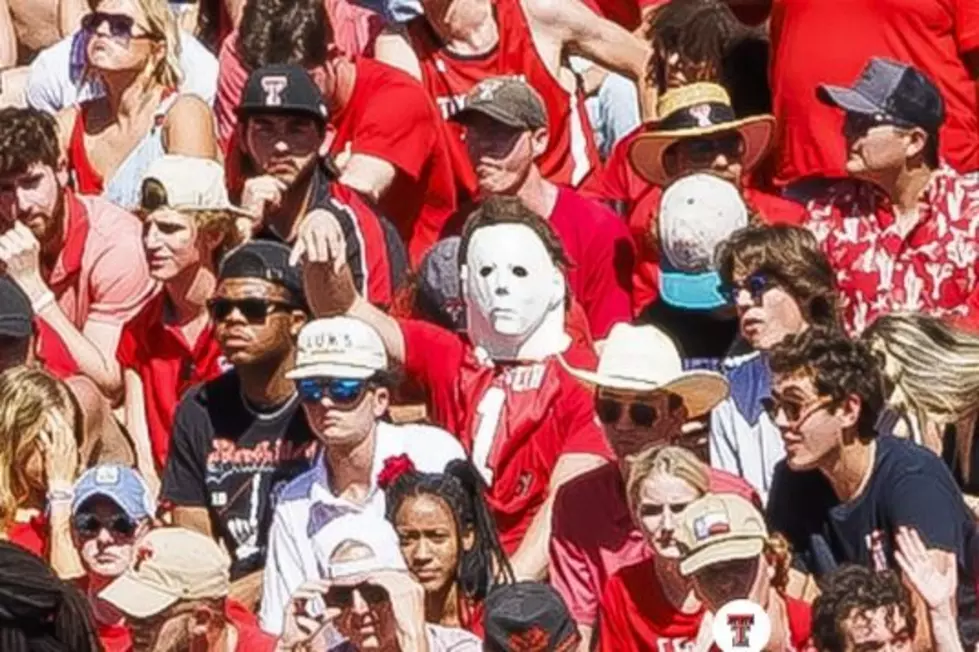 This Gigapixel Photo from Jones AT&T Stadium is Incredible
https://gigapixel.panoramas.com/
If Texas Tech has been doing this Gigapixel thing for a while, I've never seen it.
I don't know exactly how it's done, but I want it done for every game ever from this point forward because it was incredibly entertaining scrolling through the entire stadium and finding funny moments captured by the camera.
You can check and see if you made the photo at the link below.
I took the liberty of finding 22 of my favorite moments and dropped them below. I looked for Dana Beers, but couldn't find him. I also found my forehead in the press box, but didn't include it. Incredibly, the camera has that range.
22 Top Moments from the Texas Tech Gigapixel Photo
I spent way too much time on this gigapixel photo and enjoyed every minute of it.
Texas Tech vs UT (September 24th, 2022)
Pictures from the Texas Tech-Texas football game at Jones AT&T Stadium in Lubbock, Texas.
Lubbock's Mugshot Monday: 74 People Arrested in Lubbock (September 24th & 25th, 2022)
74 People Arrested in Lubbock on September 24th & 25th, 2022
More From ESPN 960 San Angelo