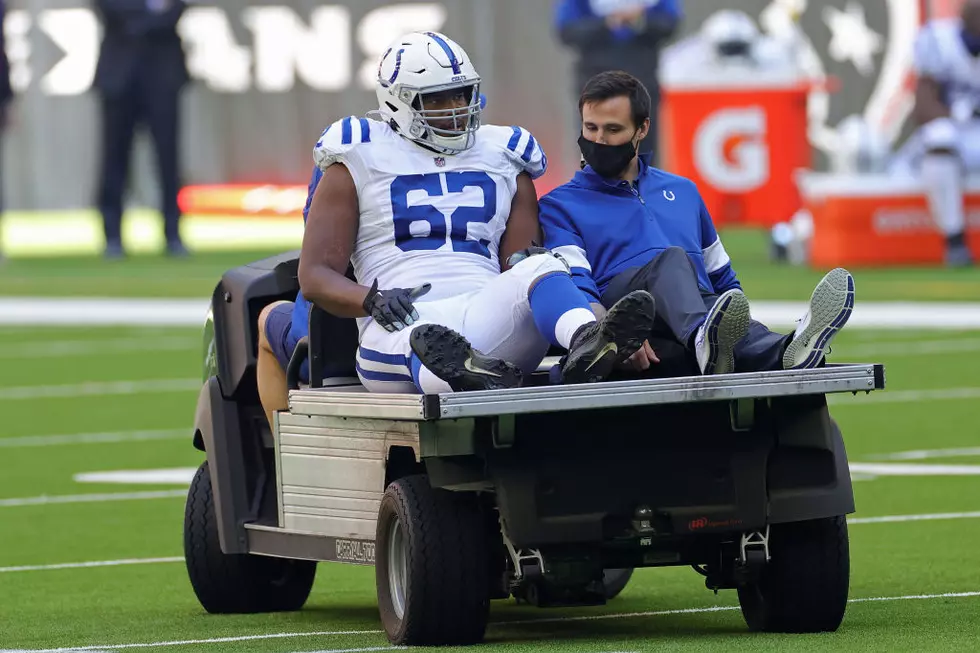 A Second Red Raider Joins the Philadelphia Eagles Roster
(Photo by Carmen Mandato/Getty Images)
A few weeks ago in the NFL draft, the Philadelphia Eagles drafted Texas Tech's Zech McPhearson. Just a few short weeks later the Eagles add another Red Raider. This time, free-agent offensive lineman Le'Raven Clark. The team announced the move on twitter.
The 28-year-old former Red Raider was drafted by the Colts in 2016 and has had varying levels of success at the NFL level. He made a splash as a rookie and even won a game ball for a dominating performance, but the former 3rd round draft pick has struggled since.
New Eagles coach Nick Sirianni knows exactly what he's got in Clark though, with Sirianni spending the last several seasons with Clark in Indianapolis. The Eagles have signed Le'Raven to a one-year deal.
Clark started just 15 games over the last five seasons mostly at tackle, except for 2017 when he was forced into action at right guard for a stretch. Most recently, Clark started three games and played in 12 in 2020 before getting shut down after a torn Achilles suffered in Week 13 against the Houston Texans.
That injury means Clark won't be healthy in time for training camp, but he already knows the Sirianni offense and is a theoretical plug-and-play swing tackle once healthy.
Fun fact, in 2015, Kansas City Chiefs director of player personnel Brett Veach was scouting offensive linemen for the 2016 NFL draft. He was watching Le'Raven Clark when sophomore quarterback Patrick Mahomes caught his eye. Veach was soon promoted to GM and had the fortitude to jump up in the draft to get Mahomes at 10th overall in the 2017 NFL Draft.
You can add Le'Raven's name to the Eagles games listed below:
18 Interesting NFL Games That Lubbock Will Be Begging Watch
That's right an NFL game from every week of the season that you'll want to watch.
Some weeks better than others.
20 Texas Places We Have All Been Saying Completely Wrong
More From ESPN 960 San Angelo