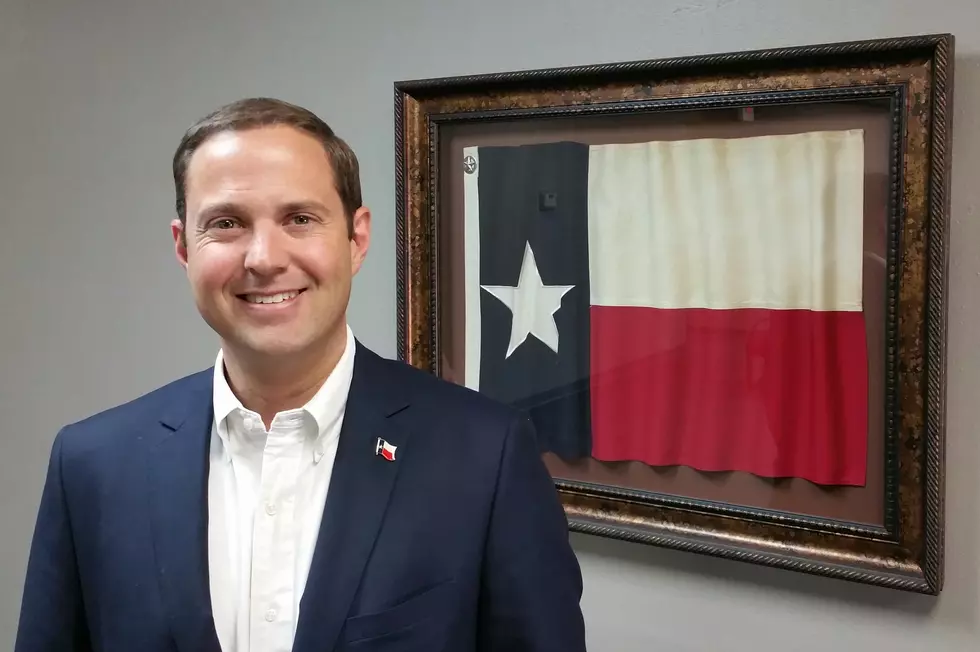 Burrows Resigns Chairmanship of Texas House Republican Caucus
KFYO
UPDATED 3:15pm, AUGUST 16, 2019:
Story updated with statement from Chairman of the Lubbock County Republican Party, Steve Evans:
The Lubbock County Republican Party respects Representative Burrows' decision to resign as the Chair of the Texas Republican Caucus.

Representative Burrows has led the way in supporting conservative issues in West Texas and securing a vet school for Texas Tech.

The Lubbock County Republican Party continues to support our elected officials who strive to instill conservative values into our community.

We renew our call for Empower Texans to release the unedited audio in full, so the allegations can be addressed and everyone can move on.
UPDATED 2:15pm, AUGUST 16, 2019:
Story updated with reaction from House Speaker Dennis Bonnen:
--------------------------------------
Sources close to Rep. Dustin Burrows have confirmed that he has resigned as chairman of the Texas House Republican Caucus.
His resignation comes after news of a meeting in June between Texas House Speaker Dennis Bonnen, Rep. Dustin Burrows, and Michael Quinn Sullivan of Empower Texans was made public by Sullivan weeks ago.
Sullivan alleged that Bonnen offered press credentials to Sullivan's organization if Sullivan would target 10 Republican members in primaries. Burrows was in the meeting and allegedly told Sullivan which Republicans to target.
At first, Bonnen denied the allegations, but Sullivan later announced he had secretly recorded the meeting. Lawmakers and activists who have heard the audio have sided with Sullivan's account of the meeting.
Burrows has yet to make any public statements about the allegations or the meeting.
KFYO will have more as this story develops.
More From ESPN 960 San Angelo