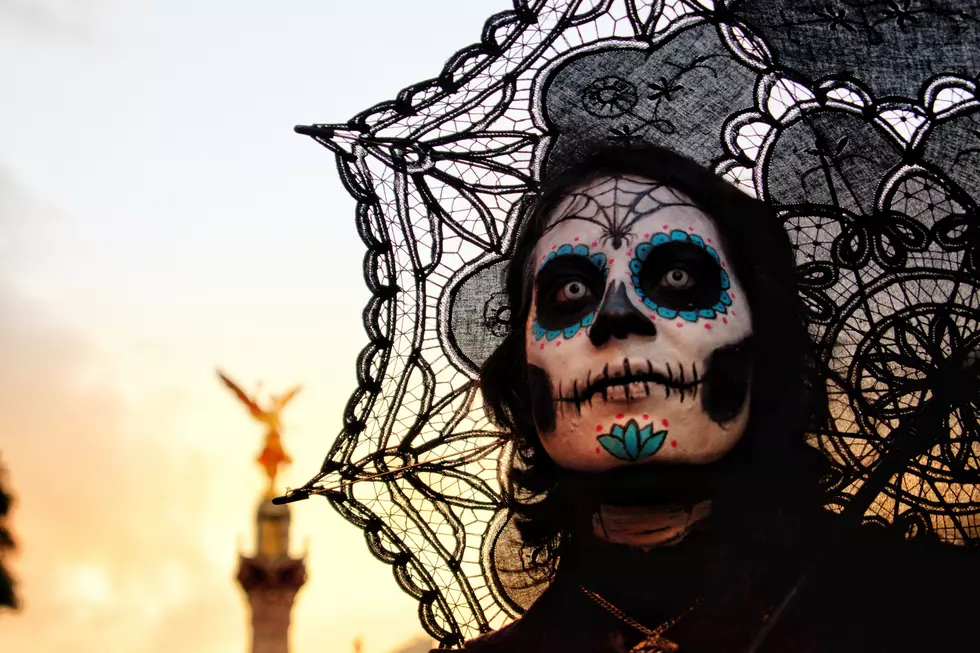 How San Angelo Is Super Sizing the Scary Season
Photo by Salvador Altamirano on Unsplas
If you are a fan of the scary season, then this is your year in San Angelo. Not only are there tons of events for Halloween. This year, Halloween isn't the only scary holiday.
The San Angelo Hispanic Heritage Museum and Cultural Center presents Dia de los Muertos.  This colorful multi-cultural festival originated in Mexico. Just as Mexican culture is celebrated wherever people of Mexican heritage are located, this vibrant festival has spread around the world.
Like Halloween, Dia de los Muertos is centered around the All Hallow's Eve, All Saints Day and All Souls Day.
Rather than a scary holiday, this event is characterized by memories of family members who have passed. It is often humorous and light as families remember the good times with those who passed.
Common traditions connected with the holiday include honoring the deceased using calaveras and aztec marigold flowers. Families build altars called ofrendas and celebrate with favorite foods and beverages of the departed and visiting graves with these items.
Here in San Angelo, The San Angelo Hispanic Heritage Museum and Cultural Center along with sponsors, who represent a cross section of businesses and organizations in the community have put together an incredible two day event.
This celebration of music, culture, food, dance and all the things that make this holiday such a beautiful affirmation of life and the heritage of our Hispanic community is coming up on October 28th and 29th in San Angelo.
You can find out more here:
Dia De Los Muertos San Angelo 2022
Here are some sights from last year, so you know what to expect.
Dia De Los Muertos San Angelo
More From ESPN 960 San Angelo