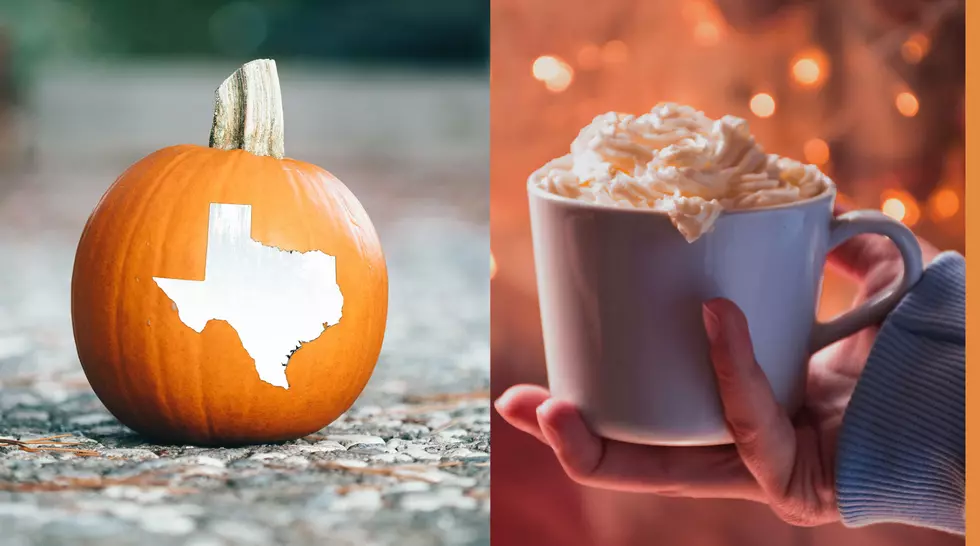 Is Pumpkin Spice A Texas Thing? The Answer Is Surprising
Photo by Zoe on Unsplash Photo by Griffin Wooldridge on Unsplash
Living in West Texas where the weather is still very summerlike, it is just harder to get in the mood for pumpkin spice, even though the rest of the country is going crazy over it. Here, with temperatures in the 90's every day, it still just seems more appropriate to have a nice cold iced tea or margarita.  Does anyone around here even know someone who is crazy about pumpkin spice?
I guess in Wisconsin where nights are already toasty and it's not even September yet, pumpkin spice makes sense. But, here in San Angelo?
Well, if you ask google, who knows how to count these things Texans, including West Texans  are crazy about pumpkin spice.  In a new study Bid On Equipment a used and new industrial equipment manufacturer analyzed Google searches for pumpkin spice latte.  They broke it down by city and state and even  calculated it on a per capita basis.
Guess what they found?
San Angelo and West Texas definitely part of America's Pumpkin Spice Belt. The top five most PSL-obsessed states in order are: Washington California, Colorado, Oregon and Illinois.  So, Texas didn't make the top five. No, but Texas is sixth.  That's right, pumpkin spice latte searches are higher in Texas than 44 other states.
So, ok Texans are on average even more obsessed about pumpkin spice than people in many other states, but at least here in Texas we tend to wait until later in the year right? Wrong again.  Texas leads the way in Google searches for pumpkin spice related searches, with searches jumping 1200% between July and August last year, peaking sometime in September.
That's why everyone is already rolling out pumpkin spice everything. In fact, if you plan to release a pumpkin spice flavor of any product, now is almost too late. The latest pumpkin spice additions include Hostess' Pumpkin Spiced Twinkies and other fall flavors.
Tomorrow, Starbucks brings back their defining Pumpkin Spice Lattes.  Unfortunately, this year, the price of a grande sized Pumpkin Spice Latte jumps from $5.45 to $5.95.  Don't think for one minute that will deter anyone from their Starbucks Pumpkin Spice Lattes.  The line will still be around the block at all of the San Angelo locations.  Come to think of it, the lines are always like that.
So, go ahead and indulge your pumpkin spiced passions, fellow Texans. When Whataburger adds a pumpkin shake, then we'll really know the pumpkin has hit the fan.
LOOK: Here are the 25 best places to live in Texas
Stacker
compiled a list of the best places to live in Texas using data from
Niche
. Niche ranks places to live based on a variety of factors including cost of living, schools, health care, recreation, and weather. Cities, suburbs, and towns were included. Listings and images are from
realtor.com
.
On the list, there's a robust mix of offerings from great schools and nightlife to high walkability and public parks. Some areas have enjoyed rapid growth thanks to new businesses moving to the area, while others offer glimpses into area history with well-preserved architecture and museums. Keep reading to see if your hometown made the list.
More From ESPN 960 San Angelo