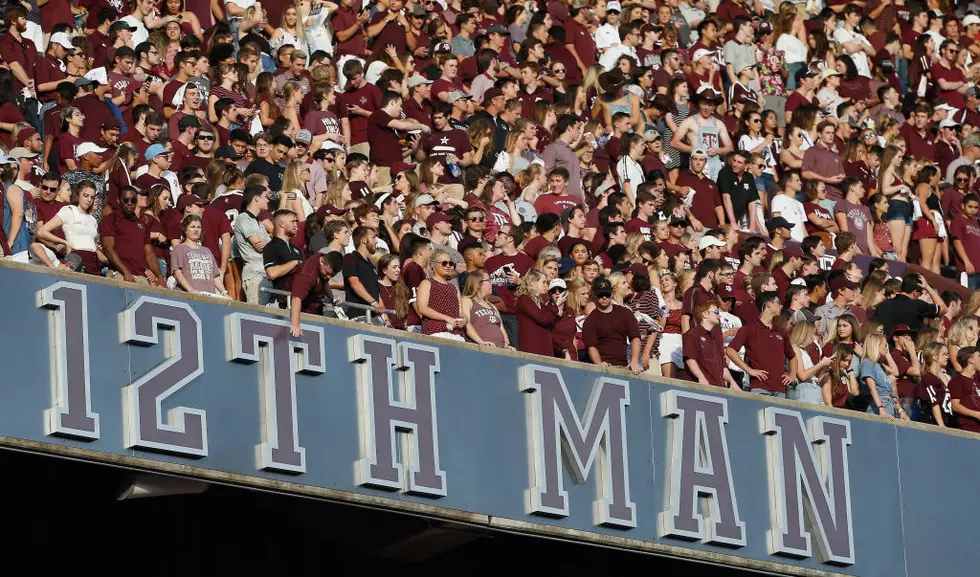 Matt Wells Brings Another Defensive Transfer From the Power 5
(Photo by Bob Levey/Getty Images)
Texas Tech football has added a 12th man to their defense as former Texas A&M defensive lineman Tyree Wilson has joined the Red Raiders. The 6'6" 280 pound Wilson is already on campus and practicing with the team after spending the last two seasons at Texas A&M.
After spending his first year redshirting Wilson played in 5 games last season for the Aggies getting 12 tackles and 1.5 sacks in 2019. Coming out of high school, he chose Texas A&M over Texas, Florida, Arkansas, Baylor and many more Power 5 offers.
The Wilson transfer comes late in the process but he's got three eligible seasons if he can get a waiver to play this season. If not, Wilson will have two seasons to play for the Red Raiders as a Junior and Senior.
An interesting note here is that Wilson has walked on at Texas Tech over scholarship offers from Mississippi State, Ole Miss, and SMU according to redraidersports.com. So not only did Matt Wells draw Wilson to Texas Tech from the SEC West, he did it without promising a scholarship.
Wilson joins Michigan State linebacker Brandon Bouyer-Randle and LSU safety Eric Monroe as impact defensive transfers that joined Texas Tech this offseason. There's also linebacker from Duke Jacob Morgenstern, along with an Alabama transfer at running back in Chadarious Townsend. That's five transfers joining Texas Tech from power 5 programs and four of them play defense.
Can you imagine that happening in the past? Maybe on the offensive side of the ball. The defense though? Hopefully, this is part of a renewed interest in the defensive side of the ball that will bolster a number of young recruits and not just a stop-gap or policy moving forward to live and die by the transfer portal.
Regardless of how it plays out in future seasons, it's easy to say that the Texas Tech defense is at least being addressed. Which is nice to see.
Keep reading with a game by game breakdown of each game on the Texas Tech schedule along with the percentage chance that Texas Tech has to win that game according to the ESPN FPI:
ESPN: Texas Tech Football's Odds to Win Their 2020 Games
Here are the top 5 position battles I'm looking forward to in the next few weeks:
Top 5 Defensive Position Battles at Texas Tech in 2020
And the top 5 position battles on the offensive side of the ball:
Texas Tech Offensive Position Battles
More From ESPN 960 San Angelo