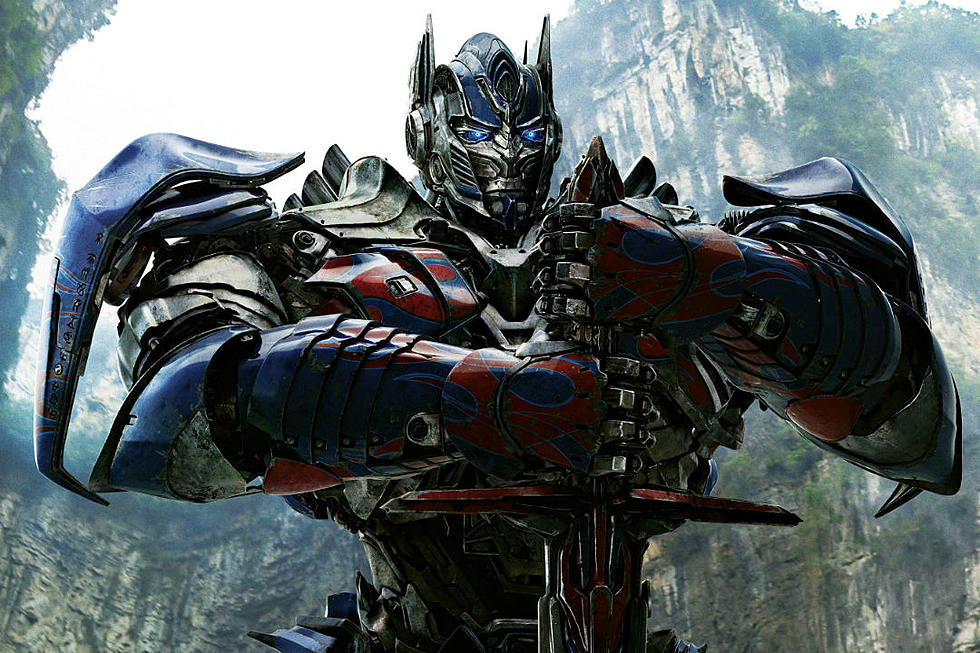 'Transformers: The Last Knight' Will Open in Theaters Two Days Earlier
Paramount Pictures
Paramount has been doing some release date reshuffling, and, oddly enough, they've moved another one of this year"s movies up a couple days. Now, Transformers: The Last Knight will open in theaters Wednesday, June 21, instead of that Friday, June 23. Interesting.
Variety first reported the change to Transformers' schedule, which sees it opening with two whole days to itself before the rest of that weekend's offerings hit theaters. It's a bit of a mysterious move, since the only other two films coming out that weekend are Ana Lily Amirpour's The Bad Batch and Kumail Nanjiani's The Big Sick — both of which should not be missed, but they're not exactly Michael Bay-caliber blockbusters. The Last Knight is Paramount's one big 2017 movie, since the studio's other CGI-heavy sci-fi, Ghost in the Shell, did not do so great.
The studio could be worried about competing with Wonder Woman, The Mummy, and Cars 3, which all come out that month on earlier weekends. Paramount did the same thing with Baywatch, which is opening the Thursday before Memorial Day, instead of that Friday. Since this technically means The Last Knight will hit theaters on a Tuesday night, what does this mean for the studio? Is Paramount trying to shift up release dates to times during the week? The Thursday midnight premiere is dead anyway, with most big movies opening in more youngster-friendly evening hours. But this two-day release date shift remains a mystery.
Transformers: The Last Knight rolls into theaters June 21.
More From ESPN 960 San Angelo