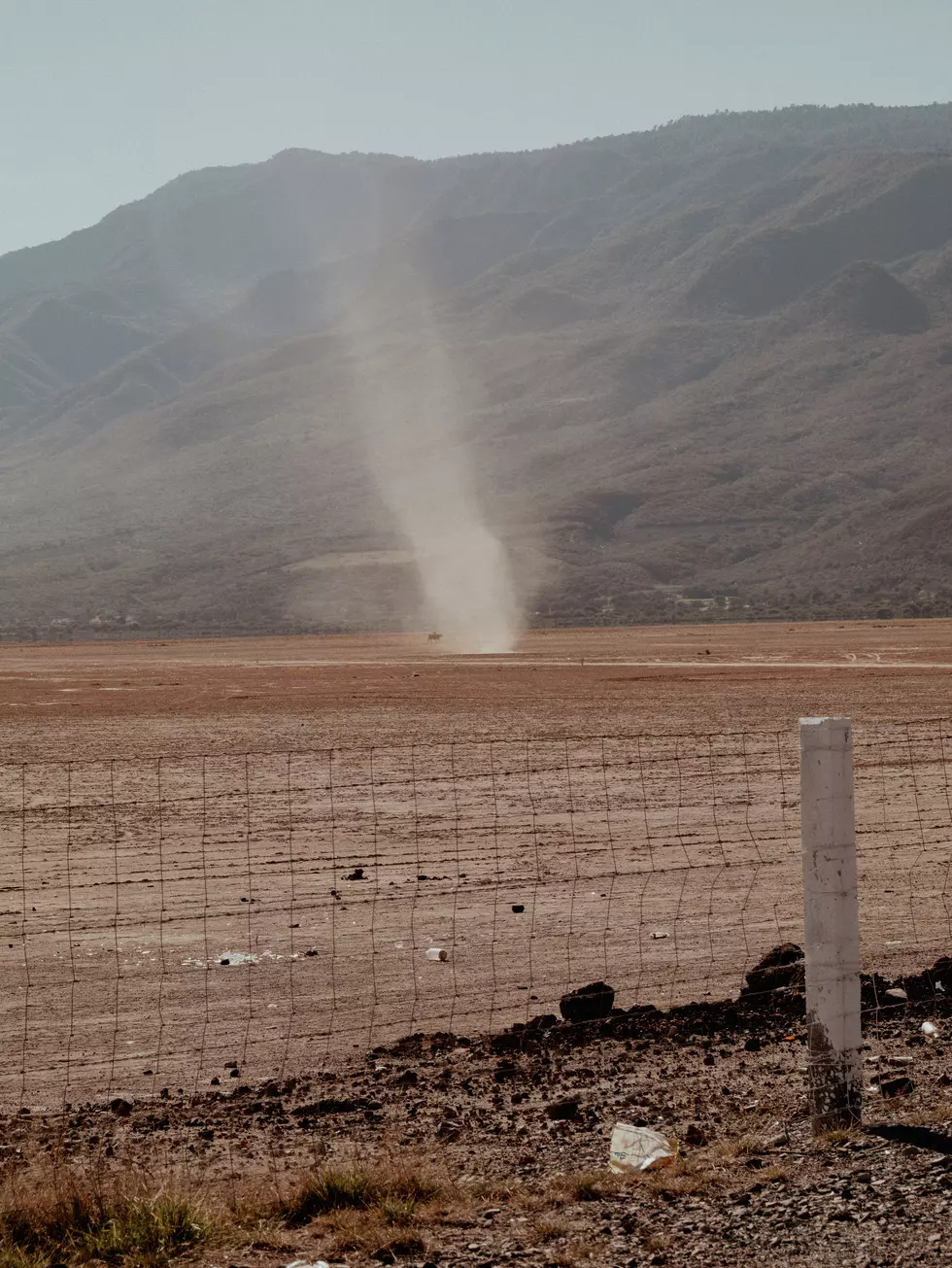 West Texas The Dust Devil Capital of the World
Photo by Sergio R. Ortiz on Unsplash
Driving through the wide open West Texas landscape this time of year can yield some spectacular views of an incredible natural phenomenon.  On a recent drive out toward Eden last weekend, I caught sight of, what I thought, from a distance was a tractor or some farm machinery in a field raising a dust trail.
When I got closer, I could see it looked like an incredible dust tornado dramatically spinning like the Tasmanian Devil on the old Bugs Bunny cartoons.  In fact, that must be where the Tasmanian Devil got his name.  This thing looked violent at the base and the trail of dust rose at least a mile into the sky.
Dust Devils are common around West Texas.  Seeing them brings to mind a lot of questions.  Some of the most common questions include:
1) What does it mean when you see a dust devil according to folklore:
In African folklore, a dust devil is said to be the physical embodiment of shape shifting demon or sorcerer named Num. Num is drawn to suffering and self-destruction for souls subconsciously seeking a release from their earthly suffering and the pain of their lives.
2) How fast can the winds get in a dust devil?
According to the National Weather Service, wind speeds in larger dust devils can reach 60 miles an hour and some have been reported even stronger. In September 2000 a large dust devil with winds estimated at 80 miles an hour hit the Coconino County Fairgrounds in Arizona.
3) Can a dust devil ever be dangerous?
Believe it or not, on May 19, 2003, a dust devil lifted the roof off a two story building in Lebanon, Maine causing it to fall in and kill a man inside. There are numerous recorded instances of dust devils causing property damage. Being inside a vortex with sand and small rocks blowing around at 60 miles an hour can be hazardous, so approach with caution.
4) What causes dust devils to form?
According to the National Oceanic and Atmospheric Administration (NOAA) when ground temperatures are super heated on a clear, dry summer day, like the ones we've been experiencing lately here in West Texas, the temperature of the air on the ground becomes much hotter than the air just above the surface.  This creates an unstable environment that causes the surface air to start spiraling and rising.
5) Can a dust devil turn into a tornado?
Yes.  It is possible. While dust devils originate on the ground and tornados start in clouds, if a cloud based circulation moves over an existing strong dust devil, then it can form a tornado. It is rare but according to the American Meteorological Society, there are documented cases.
So, the next time you see a dust devil, snap a photo. These awe inspiring weather phenomena are truly amazing and should be shared. Just remember, they can be dangerous.
KEEP READING: Get answers to 51 of the most frequently asked weather questions...
More From ESPN 960 San Angelo