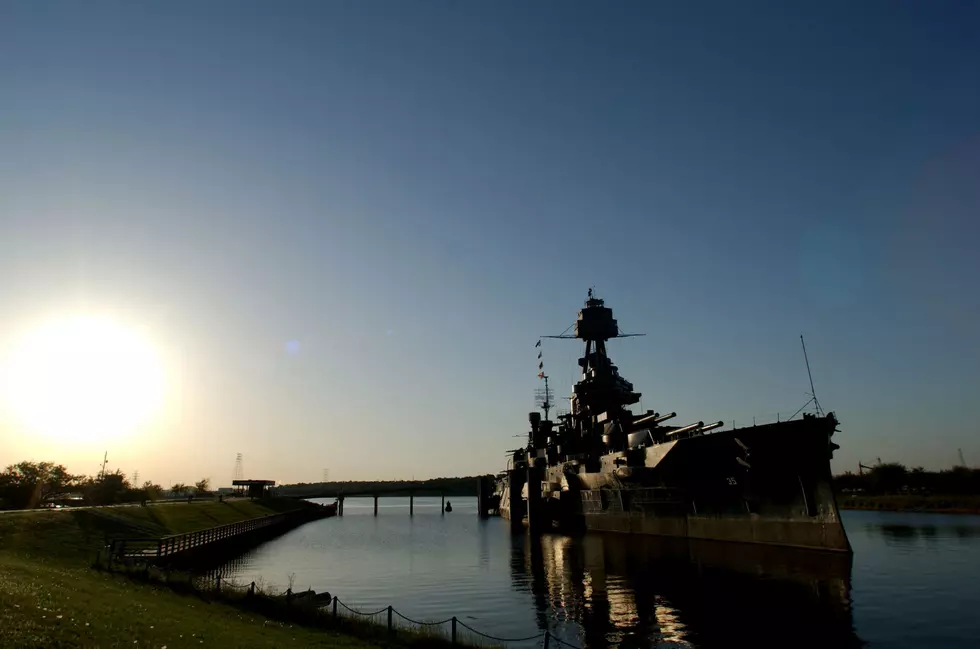 Battleship Texas Closed, Tilting As Crews Work To Plug Leaks
Credit: Matthew Stockman, Getty Images
LA PORTE, Texas (AP) — Battleship Texas survived two world wars, but her latest mission is a fight against old age and decay.
The Texas Parks and Wildlife Department closed the vessel until further notice Sunday after maintenance crews performing an inspection reported a leak.
The ship's assistant superintendent, Stephanie Croatt, says repair teams worked into Monday to pump out water and patch holes.
She says the ship was still tilting by 8 degrees Monday afternoon.
Periodic leaks have plagued the ship since 2010. Repairs costing an estimated $70 million were postponed because of the expense.
The 103-year-old vessel is moored east of Houston in La Porte. It participated in some of the most significant naval battles in both world wars.
It carried soldiers home from across the Pacific following Japan's surrender in WWII.
More From ESPN 960 San Angelo