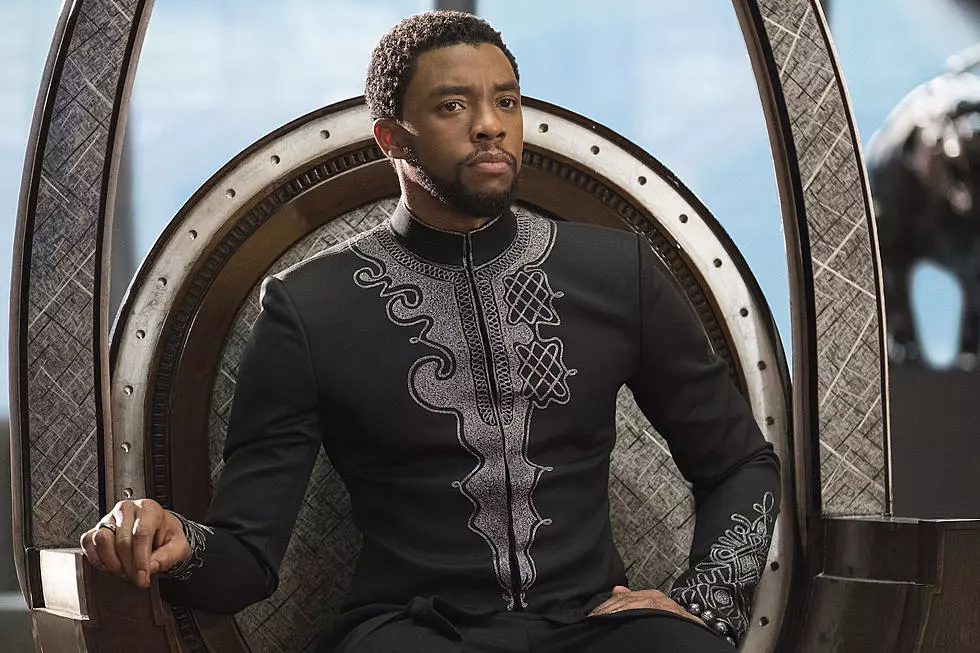 'Black Panther' Star Chadwick Boseman Dies at 43
Marvel
Enter your number to get our free mobile app
Marvel fans are reeling Friday night (August 28th) after news broke that Chadwick Boseman, who skyrocketed to fame as the star of "Black Panther," had passed away.
The 43-year-old actor, writer and director was reportedly diagnosed with stage III colon cancer in 2016, though didn't address it publicly, according to the Associated Press. Boseman's cancer progressed to stage IV in the years since the diagnosis.
A post on Boseman's official Twitter account from his family confirmed the news.
"Is it with immeasurable grief that we confirm the passing of Chadwick Boseman," the message reads. "A true fighter, Chadwick persevered through it all, and brought you many of the films you have come to love so much."
Boseman made many of his films, including his role as King T'Challa (AKA Black Panther) in several Marvel Studios movies, while undergoing chemotherapy, his family said.
Boseman died with his wife and family at his side.
On Twitter, there was an outpouring of love, admiration and sadness over Boseman's passing from colleagues in Hollywood and more.
More From ESPN 960 San Angelo