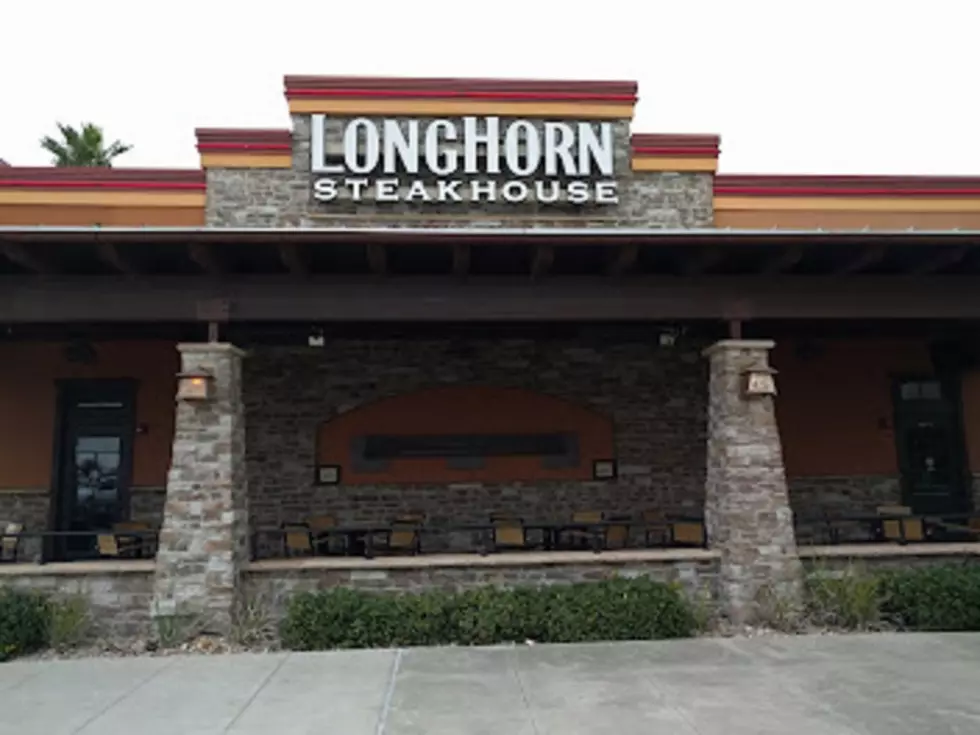 San Angelo scores a Longhorn Steakhouse…What To Expect
Photo: Google
For generations, the symbol of West Texas was the Texas Longhorn. Here in San Angelo you can see these incredible animals at San Angelo State Park. So, it only seems fitting that the national steakhouse chain named after these majestic symbols of West Texas is locating here in San Angelo.
According to the  City of San Angelo May 2022 Building Permit and Inspection report, San Angelo's new Longhorn Steakhouse will be built in the 3900 block of W Loop 306 near Sunset Mall.  A $2 million dollar construction permit has been requested and is pending.
The first Longhorn Steakhouse opened in Atlanta, Georgia in 1981. A freak snowstorm closed down Interstate travel in 1982 in Atlanta, and according to the Longhorn Steakhouse website, this event helped catapult the restaurant chain in the stratosphere. Today, there are over 500 Longhorn Steakhouse locations in the U.S.
So what to expect from Longhorn Steakhouse when it gets to San Angelo? Longhorn is not a discount restaurant and it's not fast food.  You will find the menu items medium priced with a great selection of cuts of beef, ranging from Chop Steak to the USDA Prime Delmonico, which generally sells for nearly $45.
Longhorn is a great place for people who know great cuts of beef.  That's why I'm surprised it hasn't come to San Angelo long before now  Generally, people around here are better educated about beef than people in other parts of the country.
Given the lines on weekends at almost every Longhorn Steakhouse anywhere, you can bet the new Longhorn will be a popular addition to the restaurant scene here in San Angelo. Unfortunately, no word on when it will be opening, but if you're like me, you'll be waiting for the updates with baited breath.
50 Most Popular Chain Restaurants in America
YouGov investigated the most popular dining brands in the country, and Stacker compiled the list to give readers context on the findings. Read on to look through America's vast and divergent variety of restaurants—maybe you'll even find a favorite or two.
More From ESPN 960 San Angelo