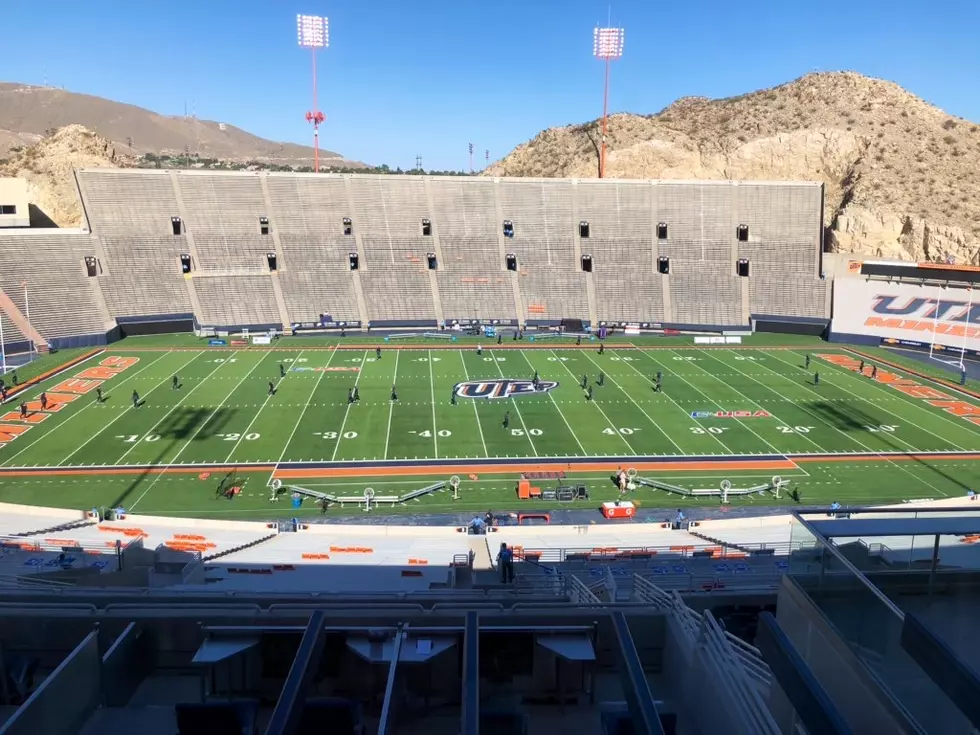 UTEP Football Ranks 12th in FBS Attendance Leaders
Before the SEC gets ready to kick off its 2020 season and after only two weeks of college football, UTEP ranks 12th in the FBS among the national average attendance leaders.
Granted, not every team is allowing fans to attend games amid a COVID-19 pandemic-struck fall season. Also, there are teams that aren't reporting attendance, including Appalachian State, Iowa State, Kansas, Marshall, Southern Miss, and others. But among those who have played so far, UTEP's 6,047 fans ranks 12th best among FBS national attendance leaders.
The list, posted on the C-USA Football BBS page, includes the official attendance that is announced per game. Oklahoma (22,700) leads the way among all schools, followed by Florida State (17,538), Texas (15,337), UAB (12,716) and Louisville (11,179). Other C-USA schools like North Texas (7,611) made the list. Texas State (7,500 each in two games) and South Alabama (6,000) are 10th and 12th, respectively, on the list next to UTEP.
Only two NFL teams allowed fan attendance in their opening weekend, with Kansas City (15,895) and Jacksonville (14,100) allowing around 20 percent capacity.
UTEP is allowing 18 percent capacity for fan attendance this season, which averages right around 8,500 potential spectators. There were 6,047 socially-distanced fans at the home opener against Stephen F. Austin (Sept. 5) and they will allow 18 percent capacity again when they get ready to face Abilene Christian this Saturday, Sept. 19.
More From ESPN 960 San Angelo